How do I choose a HubSpot partner? | A Practical Guide for Businesses
HubSpot is one of the most popular marketing automation tools, and for a good reason. It's easy to use, affordable, and has a fantastic community of users who are always willing to help out newbies.
Beyond the surface-level features of the CRM are a host of advanced functions. There are so many different partners that you can work with to get your business off the ground. The average user would be lost if they were to set it up and get it to work.
How do you know which partner you trust? Enter the Hubspot partner program. It gives you access to various trained, curated, and verified Hubspot consultants. This post will look at some critical things to look out for when choosing a Hubspot partner.
Determine your business requirements
What are you looking to achieve through the CRM? Before you go out and get a partner, it is essential to determine your requirements. In some instances, you may find that your needs are relatively basic, in which case you may not need a Hubspot consultant's services.
Once you have figured out your requirements, you should also consider how much support you require from the company. Do you need someone to answer questions about the product every day? Or would you prefer to have someone available to solve problems once in a while?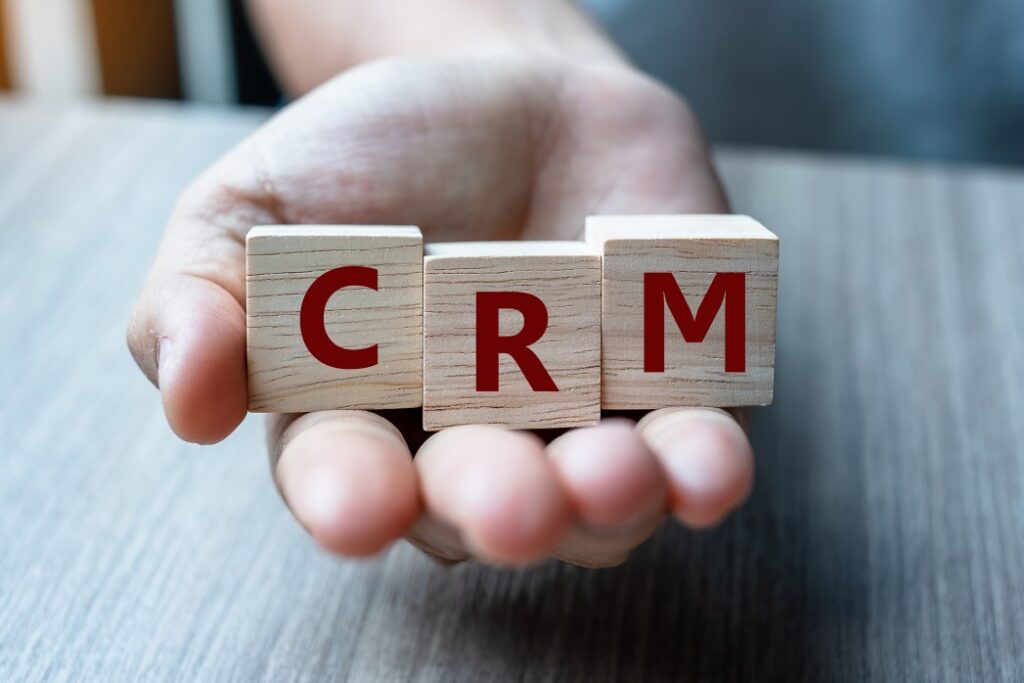 You should also consider whether you want to pay per month or annually. Some companies charge monthly, whereas others charge annually. If you plan on using the service long-term, then paying per year might make sense. However, if you only intend to use the software for a short period, then paying monthly makes more sense.
A provider that specialises in revenue growth may not be the ideal candidate for data gathering or analysis tasks.
Find and shortlist HubSpot Partner
With your requirements in mind, you can now create a shortlist of Hubspot partners capable of delivering what you need. There are several ways to find these partners:
The first way is to search online. Simply type "Hubspot partner" into Google and see what comes up. You can also check the official website of Hubspot.
Another method is to ask friends and colleagues. They may already be working with a company that provides the same services as Hubspot.
The third option is to attend local events. These include conferences and seminars where Hubspot partners come together to promote their products and services.
Finally, you can simply browse the directory of Hubspot Partners on the official website.
Shortlisting and selecting a Hubspot partner
After creating a list of potential partners, you can narrow down your options based on your established criteria. It is important to note that there are two main categories of partners:
Hubspot Certified Partners – These are certified by Hubspot and offer specific training and certification to meet certain standards.
Non-certified Hubspot Partners – These are not certified by Hubspot but still provide good value for money. I would encourage treading with caution in this category. Anyone can claim to be a non-certified Hubspot Partner. 
Compare HubSpot Partners
Once you have your shortlist, you can start comparing the different partners against each other. The best way to do this is to compare them based on the following three factors:
Check if they have any cases studies
Have they worked on a similar project
Value For Money
Support
Experience
Check if they have any cases studies
Case studies are a great way to evaluate a Hubspot partner's experience. They show that the partner has implemented a solution based on Hubspot. This means that they have used the platform to help clients improve their business processes and increase sales.
When reading case studies, it is worth remembering that these are the highlights. This is what they have done well. It does not guarantee that your results will be the same. However, it certainly shows you what they are capable of delivering.
If you cannot find any case studies, you may want to reach out to the service providers about their previous work. A simple request for "examples of their previous work" would be helpful.
Have they worked on a similar project?
Whether a partner has done similar work may save you some headaches. If a solutions partner has implemented a similar tech stack for another business, you are assured that they do not have to spend time trying to figure things out on your project. They can take some of the experience or lessons learned in the last project and bring them to yours.
Another aspect to take into account is the size of the last project. How does the last organisation's size compare to yours? Company sizes affect how much data is dealt with and how it is best handled.
Value for money
Hubspot Solutions Partners will offer and range of services and have a wide variety of pricing models. The low-cost way is not always the one you are looking for here. It is always worth getting a few quotes for the service you require.
Establish a pricing range that most of them fall into. Do not immediately discount any outliers. Reach out to understand what additional features their service has compared to the others.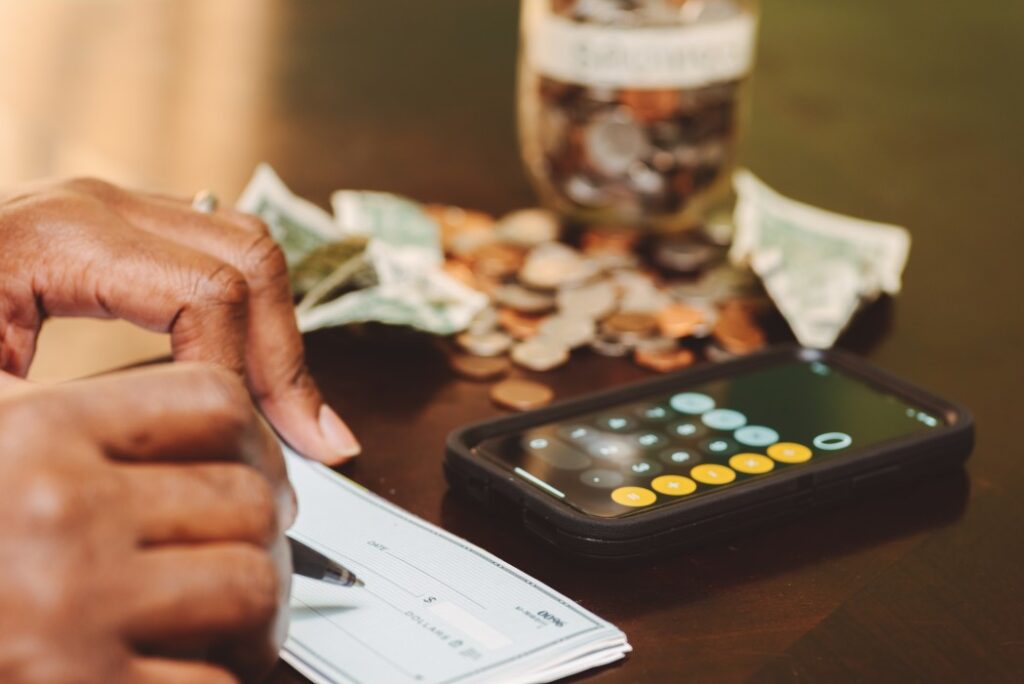 Support
What happens once the job has been completed? Post-implementation support is vital. Whether you are dealing with a Hubspot Agency partner or consultant, business owners must find out what support is available going forward. Is this included in the quote you received, or will it be part of additional services?
Experience
This should be easy to determine when you look at the number of years the company has provided services. When looking at this, consider their experience beyond Hubspot. These skills may come in handy.
Develop a Hubspot Implementation Plan
Once you have selected the Hubspot-certified partner, work with them to develop an implementation plan. What do you expect?
The more detailed, the better.
Make sure that everyone involved understands what is required. In addition, make sure that there is clear communication between all parties. The plan should include:
Who will be responsible for what tasks?
What resources will be needed?
What milestones will be met along the way?
Who will be managing the process?
When will each milestone be achieved?
Do not forget to add contingency plans.
Check their Hubspot Certified Partner Profile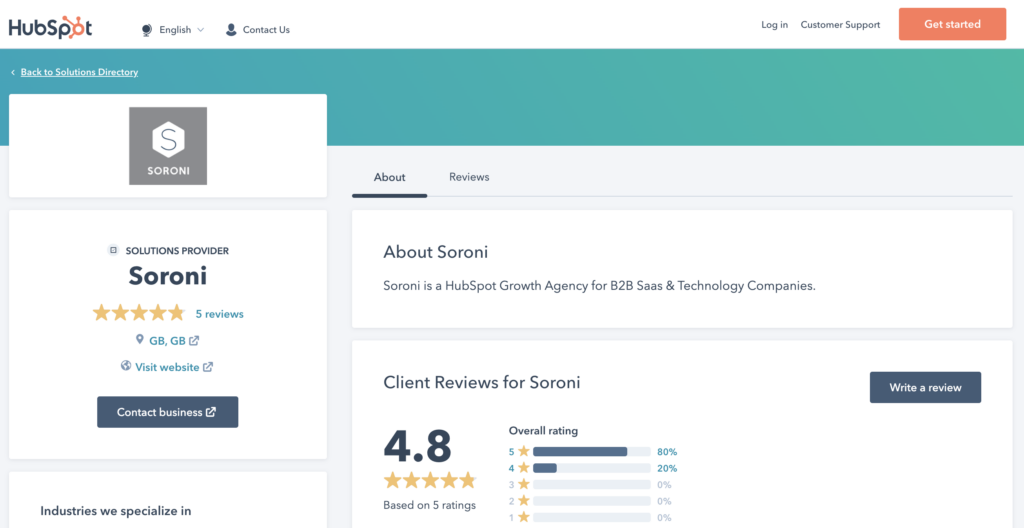 Marketing agency partners, Sales partners, and others have a profile page on Hubspot. This gives a wealth of information to prospective customers. The "About" section provides details about their range of services. Most certified agency partners keep this as concise as possible. This page will also confirm their location and contact details.
We would encourage you to read their client reviews. Some clients provide feedback and recommendations. This helps potential customers decide if they want to use the service. The trick is to look at reviews from customers that were happy but not blown away. These would be the 3-4 Star ratings. They tend to provide a more balanced assessment. They let you know what went well and what could have been better.
Check the dates of the reviews. Is there are pattern? Are their best reviews from a specific period? If the reviews have gone downhill since then, so has the quality of service.
Look at the industries that they specialise in. Does the sector match your own? If you run a B2B e-commerce site, does the agency offer a similar level of service? Or perhaps they only deal with B2C sites.
Language/s that they speak can also be important. If your project requires proficiency in a specific language, ensure that the partner is up to the task.
The regions they serve are not always a limiting factor for most businesses. If you want some face-to-face meetings, consider this. Otherwise, most tasks can be carried out remotely.
Ask for references
If you are considering using a particular partner, ask for references. It's good practice to get several quotes from different agencies. Ask for samples of their work. Get a feel for how they communicate with clients. Do they respond quickly to queries? How responsive are they when it comes to delivering projects?
It isn't uncommon for businesses to be responsive through their sales channels and find it challenging to get hold of customer support. These are some things you would want to establish when communicating with any references.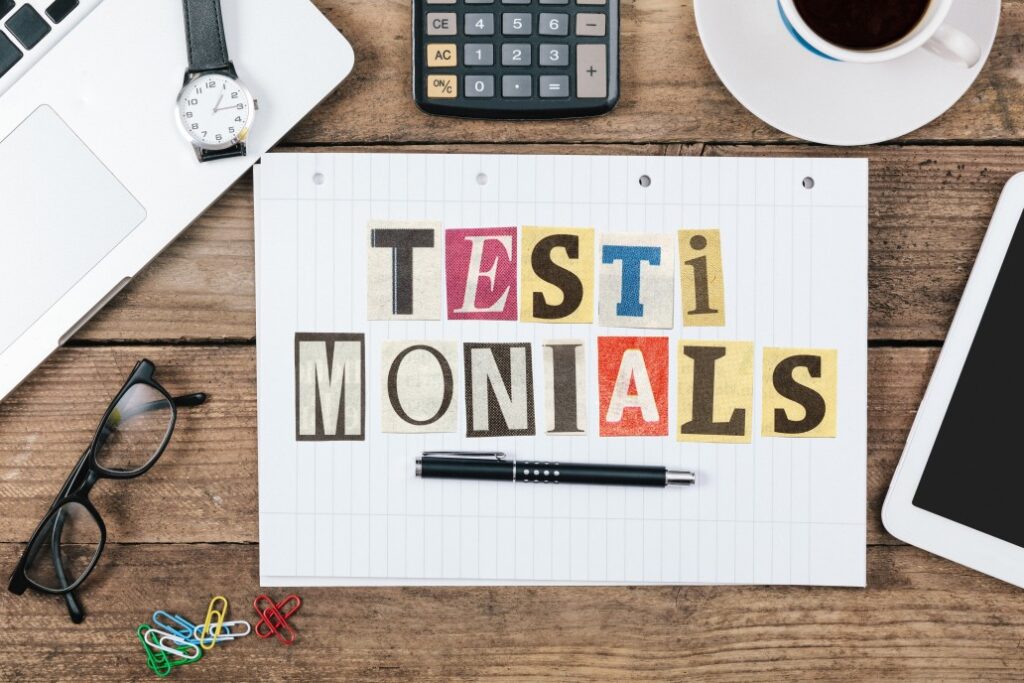 Check their Hubspot Activity Level
This indicates how active they are in posting content to their blog and other social media accounts. A high activity level means that they post regularly. You may need to wait until the end of the month before you see new posts.
Find partners with a proven track record
We have already outlined some ways to find qualified partners. However, we think it is worth mentioning that you should avoid partnering with someone who hasn't had much success in the past. There are plenty of people who claim to be experts in marketing or digital marketing. But, when it comes to doing the job, they lack experience.
An excellent way to assess whether a partner has a good track record is by looking at their website. Check their portfolio. Look at the number of projects that they have worked on. Also, check their previous clients. Make sure that they have a long list of satisfied clients.
You don't necessarily need to go through all these steps. But, it will help you narrow down the field.
Cost
Make sure that you understand their pricing structure. Many factors contribute to the cost of running a successful business. One of them is the amount of time spent on each project. Most companies charge hourly rates. So, the more hours you spend working on a project, the higher the bill.
Another critical cost element is the level of expertise required to complete the project. This includes the skill set of the team members and the type of services provided. Some companies provide everything under one roof. Others specialise in specific areas such as SEO, PPC, etc.
Some companies offer packages that include multiple services. For example, if you require a web design package, you might also receive search engine optimisation (SEO) services. The price of these packages varies depending on the scope of the project.
The final variable is the length of time needed to deliver your project.
Some companies have fixed prices for specific periods. Other companies have flexible pricing structures that allow you to pay per hour.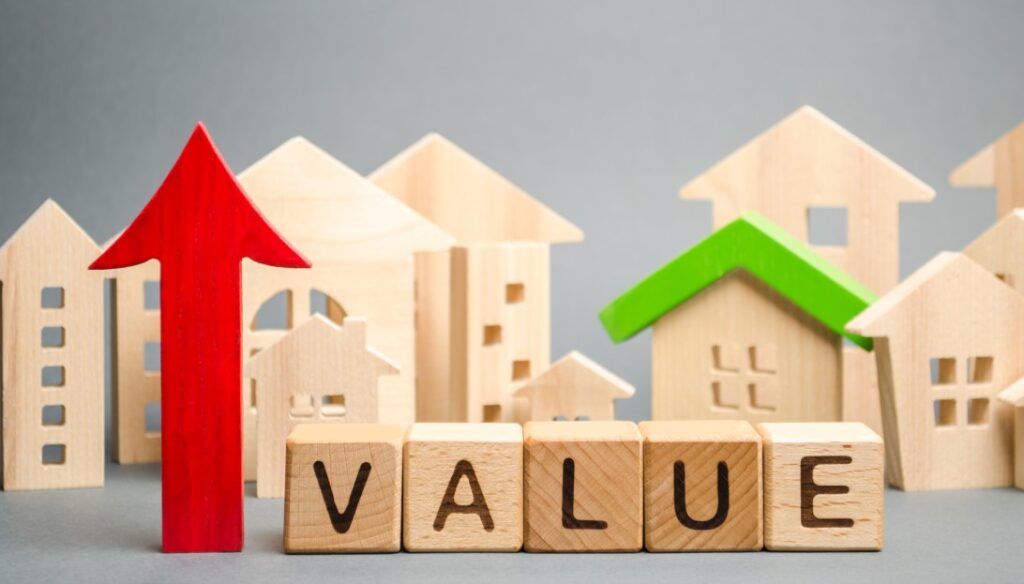 Will you require additional Services
If you decide to hire a company that provides only limited services, you will need to add extra services to cover the gaps. For instance, you must pay for this service separately if you need API integration.
What do they specialise in
We have covered how to find out the partner's speciality on their Hubspot page. The importance of this is that it would determine whether they can provide all of the services that you need or if you must look elsewhere for other things. If they are providing a wholesale of services, discuss timelines. How does it affect their turnaround times?
There are cases where the specialists are too busy with one part of the project to start on the next one. You may want to consider working with someone else on the other part so they can be completed in as little time as possible.
Most service providers would happily recommend colleagues who can help with other parts of your project if they cannot deliver it in the required time.
Discuss KPIs from the beginning
When you first meet with a potential partner, you let them know your business goals. This allows them to set KPIs with those goals in mind. You should also get a sense of their ability to achieve those goals. It is essential to know if they have any problems delivering results.
You should not assume anything is understood unless you have discussed and perhaps even documented it. Even with the best intentions, many things get lost in translation. If there is anything you do not understand, ask questions.
Finally, you want to strike a good balance between allowing the solutions partner to do their job and being kept up-to-date. How often would you like them to let you know about their progress? Agree on update intervals from the beginning.
If possible, get a single point of contact within the company. This way, you always know what is going on and when something needs to be done. If you do not have a point of contact, make sure you communicate clearly. Otherwise, you could have two people trying to tell you different things simultaneously.
It is also worth noting that some companies use third-party software to manage their projects. These tools are usually very robust and easy to use. They also have many features that can save you a lot of time. However, these tools are expensive. So, you need to weigh up the benefits against the cost if you are the one expected to pay.
Final Thoughts
In brief, anyone you consider partnering with should have the capabilities your business needs. For example, if they specialise in inbound marketing, they should be able to help you create compelling content to attract leads. If you're thinking about hiring an agency or consultant, look for one with industry expertise and experience in your industry.