11 Steps to Developing a Content Marketing Strategy for B2B
Content marketing is the current B2B marketing trend. This is what you hear from the CEOs, CMOs, marketing managers, and everyone else that makes up the B2B marketing team.
So, why is content marketing so important? It's a way to reach the decision-makers at the point of need. In other words, it can be a way to get ahead of the competition and a way to stay ahead of the competition.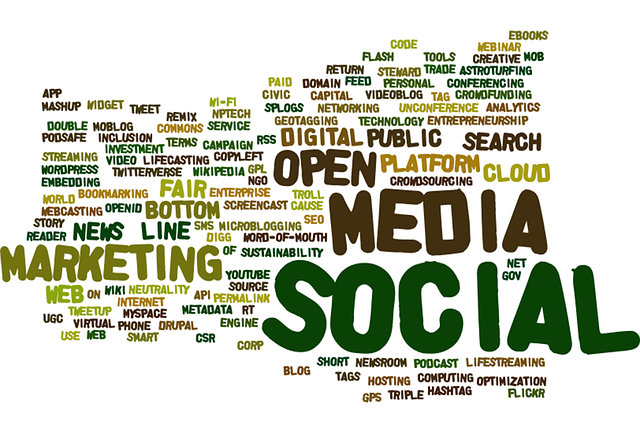 This blog post will go over 11 steps to developing a content marketing strategy for b2b. These are all strategies that I have personally used while working with my clients in the past.
From understanding your target market and what they like to read about other b2b content marketers, you'll be able to develop a sound strategy for long-term success!
Identify the goals of your content strategy.
Not all content that is made equal is equal! Having good content is half the battle. The rest of it will come down to your strategy. I would even say that you are better off not starting your content creation process if the content strategy is not settled on.
What do you want to achieve with your content? I encourage you to have a list of your content goals. This is a list that you can then use to feed into audience and syndication decisions.
Potential goals may include:
Build an audience for my brand.
Set the brand as an industry authority or thought leader.
Drive leads.
Boost revenue.
There is no magic to using 4 goals. You can have as many as you would like.
Once you have your content goals, you can develop a strategy and a list of tactics.
This will help give focus to the content creation process.
For example, I'll walk through my own content marketing strategy (more on this later).
Oftentimes, people are too vague about their strategies which makes it difficult for others to implement. Be explicit as possible when writing down your strategy. God forbid that you are not a superman/woman who can do it all. Your team needs to be able to play their roles as a part of your plan.
Ask yourself, "If I wasn't available, would someone else be able to implement this plan?"
If it's a yes, move on.
If you are not sure, put it to the test. Hand it off to someone else and see if they know what to do.
Define a target audience
For most businesses, this would be their buyer avatar. If you haven't got a clearly written down avatar, this may be a great time to resolve that. Some of the vital characteristics to include are: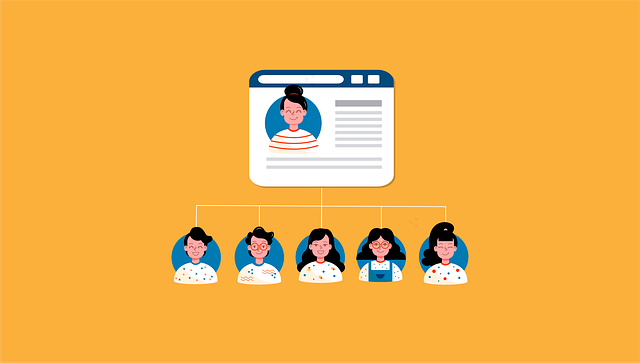 Age range
Location
Job title
Pain points
The age range is not always going to be perfect for all kinds of products and services. Some will appeal to various people across age ranges. If you have current customers, I would encourage you to use them to gauge this. It would be a mistake to think you know what it is when the data suggest otherwise.
Location is critical for some services. It plays a massive role when it comes to segmenting your audience for a PPC campaign. You can list multiple locations if that best describes your situation. Get this information from current customers, if possible.
Job titles are critical for platforms such as Linkedin. There are two ways to look at this one. Who are the decision makers in the organisations you are targeting? Who are the users of your product in said organisation.
Let's take a school for example. Decisionmakers would be headteachers, heads of departments, and so on. These decision makers may not know that your product or service is required by their staff. That's why it is just as important to target the teachers who would use it.
Finally, paint points. What are the issues that your product solves? This feeds into the topics that your content will cover. Create a list of every problem that clients have before using your product. Create a list of features or services that they use in your product to solve it.
Research your competitors
We all want to be uniquely creative. However, there is no need to reinvent the wheel. Build on top of what others have already done. That is a scalable approach. Not only do you avoid some of the errors that they have made, but you also get insight and ideas of what is working for them.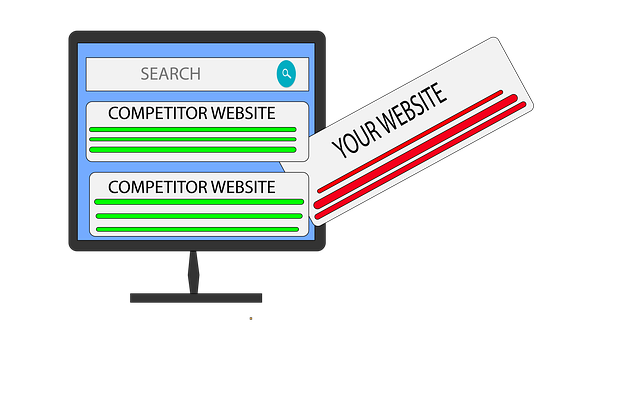 Get on your competitors' websites. Have a look at the topics that they are covering. Read some of their posts. You never know what you will find. Check how their content is being syndicated.
If they have a newsletter, sign up for it. This gives you a firsthand experience of how they are using it. With a few of these, you will have plenty of ideas to build on.
Create a list of topics that are interesting and relevant to your target audience
Let's go back to that pain point list we covered earlier. Your list of topics should not solely be based on what you think, as experienced as you may be. Customers are most certainly king.
Start with these ideas:
How To fix [PAIN POINT]
Best way to [PAIN POINT / SERVICE / PRODUCT]
You are touching at the core of issues that people are willing to pay for.
Prioritise which pieces of content will be created first based on their value to the audience 
Consider your buyer's journey.
They start with a problem. You present them with a solution. You introduce them to a product or service that will help them. The final part is convincing them why this service is the one they should use.
This is the same cycle that your content should take. Create a list of all of the pieces of content that would fall under the things potential customers would search for.
Your second list covers how your product solves these issues (pain points).
Most of them would shop around. Why should they use your service instead of your competitors'? You can use this content to compare features, costs, and so on.
Create and distribute an editorial calendar
Most companies make the mistake of leaving the editorial work to writers. Even if you are using a B2B Content Marketing Agency. There is some insight that other people in the company will have that a writer may not. Distributing your editorial calendar allows you to identify potential individuals and departments that may provide some of this valuable information.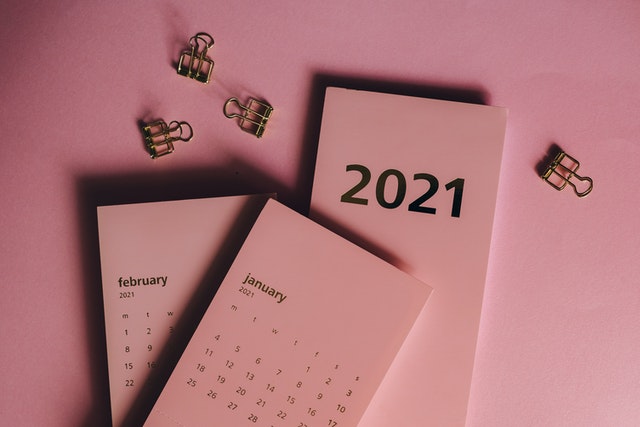 Everyone is busy, so you are not going to be asking them to write the whole article. They can provide you with some bullet points, headings that they think must be included in the article, and perhaps some firsthand experience to add that personal touch to it.
This is not something you distribute and forget. Reach out to those involved with plenty of time to prompt them. If you don't hear back, follow up with them. Offer to help make it easy for them to do their part.
The last thing we want is information drought or lack of content that would upset your strategy and stunt growth! You can use a project management tool such as Trello or Clickup to handle some of the reminders.
Start producing quality, engaging content on those topics
Now that you have your ducks in a roll, we can start producing content. Quality content is not universal. Your competitor research will have given you an idea of what is working in the space. How can you make your content better?
It may be as simple as adding plenty of data that may have been lacking in your competitors' content. You may also look at creating shareable graphics for them. It puts some of the marketing work into the hands of the readers. We all love to share a good graphic on social media. Especially one that carries valuable data.
Develop a strategy for distributing content across different channels, including social media and email marketing
Now that your amazing content is good to go, how will you ensure that it reaches the right people? Distribution is a vital part of a sound strategy. Your website may not be the best place for everyone to find the content.
Start by making sure that your website and each piece of content are optimised for search engines. You shouldn't do this at the expense of the readers' experience.
What social media platforms do your potential customers use? That is where you want your content to be.
Will they see the content organically? You can do your best to make it as visible as possible. Use hashtags and other elements depending on the platform. Consider boosting your post. This gives you a greater degree of control of who sees the posts.
Collect emails! I cannot emphasise this enough. They are worth their weight in gold. You have individuals who are saying they like what you are offering enough to want to be kept in the loop! That takes us straight to our next point. The email newsletter.
Run a value-packed email newsletter
Having the right emails is half the work. The next part is ensuring that they get what they came for. People sign up to receive value! It is your job to ensure that they are receiving it. Some businesses hold back their value for fear of empowering their competitor. Perhaps it is fear that their potential customers will look elsewhere once they have the answers.
Fortunately, it does not work that way. Those who provide value will always be sought after. The right customer is one who is not keen on doing the implementation themselves. They should see the value of bringing in your experience of the ingenuity of your product.
Keep track of which types of posts generate the most engagement so that you can repeat them in future campaigns
Marketing should always take a progressive approach. That is to say, nothing is set in stone. Sometimes even the best-laid plans do not achieve desired results. A progressive approach allows you to cut your losses on things that are not working and focus your energy on what is.
A good way to do this is to test content on various platforms. Some of the content that does well on social media will not yield the same results on your website.
Refer to the content goals that you set earlier. That is the lens through which you should measure each piece of content. Some things to measure would be:
Is the content raising brand awareness?
Is the content engaging the target audience?
Are you getting any leads from the content?
How many sales or revenue has resulted from leads through content?
There are various other metrics that you may wish to consider. Tailor them to your business goals.
Once you have found what is working, amplify the content distribution. For instance, if a piece of content is doing very well organically on social media, you may want to use it in a paid campaign as well. That gets more eyes on a great piece of content.
Engage with your audience on social media to grow an online community of potential customers
People buy from people. Value value. These are two mantras to take onto social media as you grow your audience and build a community. If you provide value, people will want to connect with you. That will ultimately lead to greater visibility for your brand and more leads.
Do not be too salesy on these platforms. Find and join pages and groups where those whose problems your product or service solves. You will have the sort of insight that they are looking for. Being active will mean answering questions. This is an easy sales funnel. You do not even have to plug a product or service into the conversation. People will look at your profile. That is where they will find out about what you offer.
In some cases, it will come as a direct question to you. "Where can I find someone/a software/a service that can do this for me?"
That is the perfect time to introduce your brand. Always make it clear that you are with that brand. Do not try to make it seem like an unsolicited plug.
Another idea is to offer discounts, free trials and so on to people you recommend it to. That makes conversions that little bit easier down the road.
Final Thoughts
We have covered all 11 steps that you can use to develop a content marketing strategy. Which one is your favourite one? If you have some tricks up your sleeves that we haven't covered, share them in the comment section.