Continued Impact of Covid-19 on the IT Industry in 2021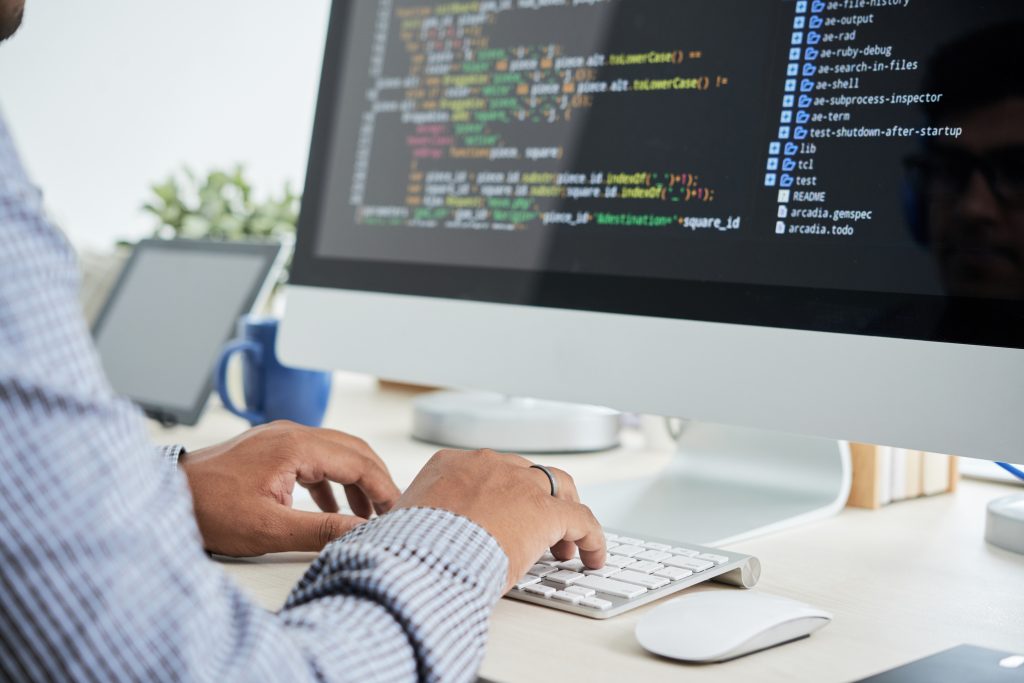 The world changed in 2020. The Worldwide Covid-19 Pandemic brought about phenomenal change to every aspect of life. There is not a single sector that has not been affected in some way by the pandemic.
For the IT industry, Covid-19 has presented new challenges, changes and, in some cases, new opportunities.
The Economic Effects of Covid-19 on the IT Industry
In this report, we have taken a deeper look at how Covid-19 has affected and changed the IT Industry and how businesses can adapt to and embrace these new challenges.
Perhaps the largest effect of Covid-19 on the IT industry is in terms of economics. As the pandemic impacts the global economy – with the potential of a new recession, it has also resulted in an expected reduction in IT spending among businesses. This particularly affected non-essential IT spending.
Many tech firms have experienced a fall in business due to spending cuts, cancellations and business interruption or closure during the pandemic.
As a result of the pandemic, IT spending is expected to decline by 2.7% as organisations respond with short term spending cuts and contingency plans put in place to help businesses survive the effects of the pandemic and as a response to declining profits.
In previous recessions, spending on IT Services has declined more than real GDP overall. If this trend continues in line with the expected recession brought about by the pandemic, this will mean a drop in spending for IT.
In 2020, business activity in the tech sector declined for the first time in around 8 years. A KMPG UK Tech Motor Index report found that:
At 47.1% in Q1 2020, down from 50.1% in Q4, the headline index was well below the crucial 50.0% mark and the latest reading signalled the fastest decline in business activity since Q2 2009.
However, though there will likely be a reduction in non-essential IT spending in the next 6-12 months, the need for essential remote work solutions, security and Covid secure solutions will continue to drive the need for IT spending.
The Social impact of Covid-19 on the IT Industry
Government reactions and enforced solutions to the pandemic meant a shift in the way businesses operate and which IT services and solutions they focus on. For the IT industry, this has presented opportunities to put extra focus on providing the services needed to aid businesses in adapting to the 'new normal'
Enforced country-wide lockdowns and social distancing measures designed to slow the spread of Covid-19 meant a rapid increase in remote workers during the pandemic. This increase led to a number of businesses having to adapt to having their employees working from home as opposed to the traditional office setting. An April 2020 study has shown that around 46% of those in employment are now 'doing some work from home'.
For the IT industry, this adaption means an increased demand for specialised services and products that facilitate working from home and an opportunity for IT Service companies to focus on these services.
Businesses have shown an increased focus on optimising connectivity and communication – resulting in increased demand for communication and cloud services as well as faster access to data and automation to optimise productivity and communication between remote teams.
Security has become an increasingly important aspect for businesses with remote workers. With cybersecurity risks likely to increase as a result of working from home. This is likely to put enhanced focus and demand on security services. For IT companies that provide cybersecurity services, this may mean an extra emphasis on marketing and providing these services.
The Impact of Covid-19 (and Brexit) on IT Companies and Recruitment
In terms of IT recruitment, Covid-19, combined with Brexit, has had a negative effect due to a reduction in recruitment. As with the majority of industries, the IT industry's progression in recruitment has slowed. The focus on essential operations and keeping businesses running has meant that (non-essential) recruitment has become less important to companies. This slowdown in recruiting as a result of the crisis has the potential to lead to a shortage of skilled workers and affect the future pipeline for IT companies.
Another major influence on recruitment for IT services in the UK in 2020 has been the UK's departure from the European Union. Data available suggests that 16% of UK tech employees are planning on leaving the UK and their current job with the aim to advance their career due to Brexit.
Recommendations: What Can IT Service Companies do to combat the negative side effects of the Covid-19 Pandemic?
Focus on services/solutions that cater to the needs of essential services (e.g.: Healthcare Sector).
Turn Business attention to those industries most affected by the Pandemic (Physical Retailers who want to move to e-commerce with transformation projects).
Extra marketing of services that facilitate working from home such as cloud/cyber-security services.
Focus on offering more cost-effective services/ solutions to combat the lack of expenditure companies have available for IT services.